Bernice Engel
End of 2015 Bernice started Engel Performance Horses together with Patryk Peszke in order to train and show reining horses. Very soon Bernice saw the need of an own professional ranch. Together with her husband Christian Engel she planned a training and breeding facility for reining horses. At the beginning of 2020 they initiated to built the 2BE Ranch and at the end of 2020 they moved in with their horses. A dream came true! For Bernice the physical and mental health of the horses have top priority and she is very proud to have a lot of healthy derby horses.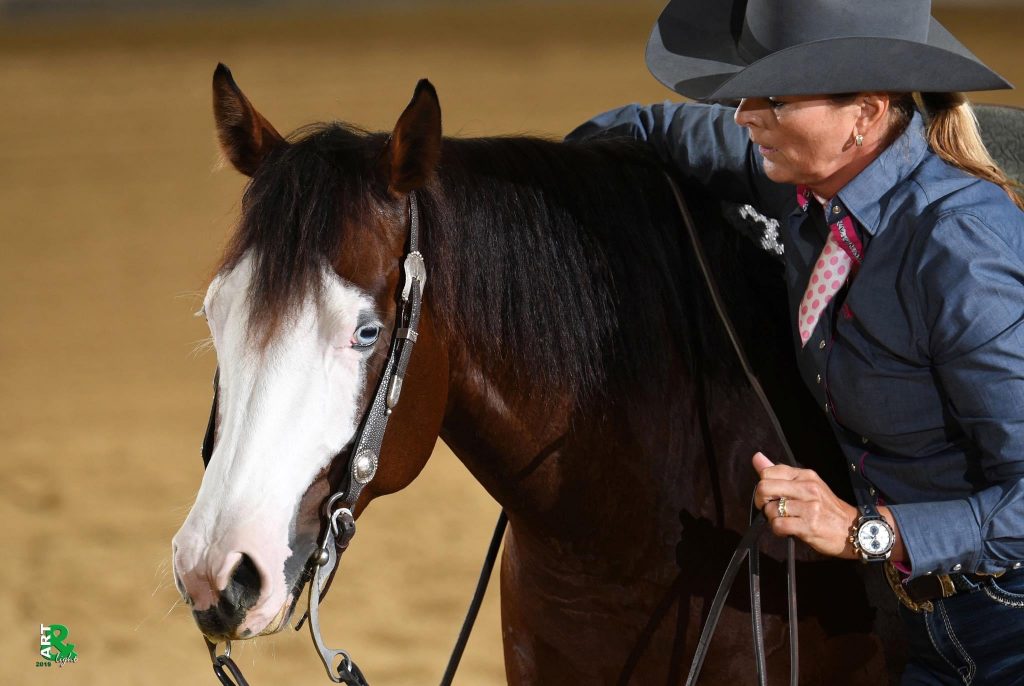 Pauline Engel
Pauline Engel started western riding in 2015. When Pauline and her mother met Patryk Peszke she discovered her passion for reining. Her succesful show journey started with her mare "Wimpy Spooks Gun" aka "Dori". These two never missed a final, won several classes and became Champion of the Year Novice Horse Non Pro 2017 as well as Intermediate Non Pro Champion of the year 2019. Pauline also made it to the 3 yo NRHA Breeders Futurity finals with the mare "Dunits Batwoman", she was European Derby finalist 2020 and European Derby 2021 go-round leader L1 non-pro and youth with "Gumpatrashya". And last but not least in 2022 Pauline and Holly Jolly Jaba became European Champion of American Quarter Horses, Reining Amateur. Pauline and her mother share the love and passion for reining horses and the well-being of the horses is always their number one priority.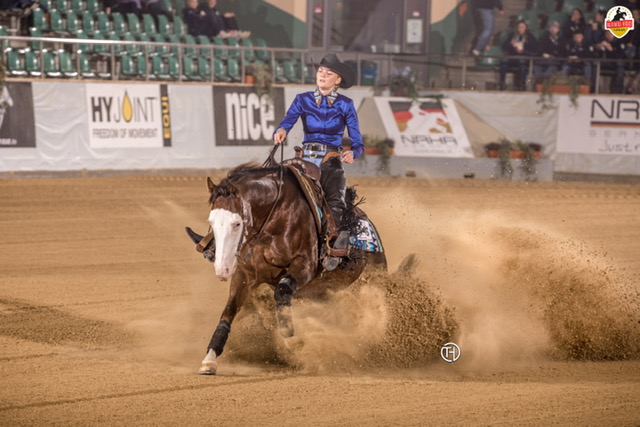 PATRYK PESZKE
Our trainer Patryk Peszke trains, coaches and shows our horses. Patryk is a succesfull open level 3 and 4 rider and keeps the horses physically and mentally healthy. He also coaches non-pros and youth riders with a lot of respect for both rider and horse. At one of the most modern facilities he is able to train and show the horses at the best possible conditions.
Patryk is one of the top trainers in Europe. With HA Handsome Harry he is Limited Open Reserve Champion of the year 2020 and Novice Horse Reserve Champion 2020.
Please, contact us for more information if you want your horse to be trained by Patryk. He can train and show your horse and he can also train your horse and coach you with your horse at the non pro shows.
You can read more about Patryk and his successes in the chapter 'Training'